The AquiSense team is excited to be working with ASEI Uganda, a social enterprise in Uganda with a mission to promote capacity for innovation in Africa through science and technology particularly in the areas of renewable energy, water, and education. ASEI is integrating AquiSense's PearlAqua™ product based on UV-C technology into the design of solar powered point of use water purification systems to improve safe water access and better lives in Uganda. The design and the UV-C technology has initially been installed at healthcare centers and schools in off-grid settings.
The facilities in need of UV disinfection had either no water treatment infrastructure or small ceramic filters which provided low treatment rates at 5 liters per hour. The only other option for clean water to these facilities was to buy pre-packaged clean water, which comes at a high cost for their region.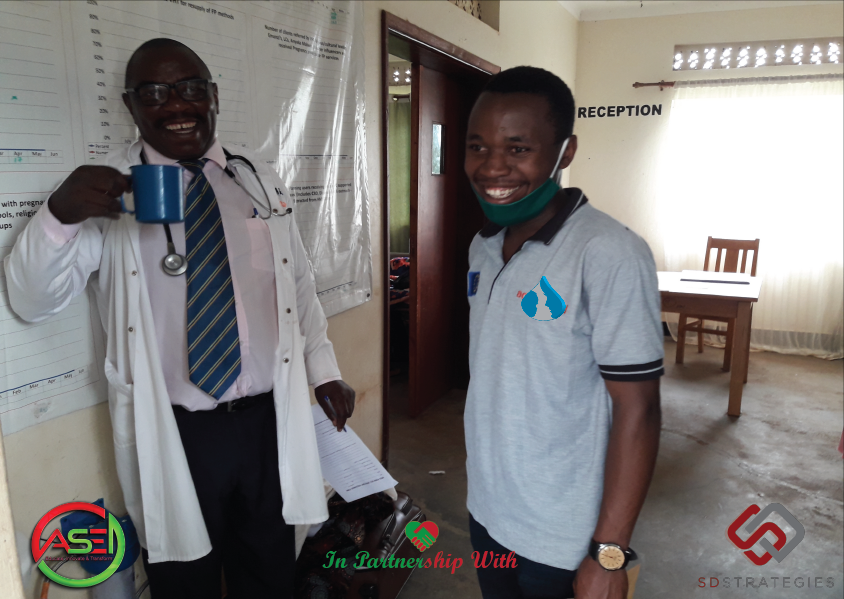 Currently, ASEI has installed several water purification units while integrating UV-C LED technology based on AquiSense's PearlAqua Micro™ disinfection product. Technology and design deployments were made at Hapuuyo Health Center III and Kyegegwa Hospital in Kyegegwa District, Western Uganda. The use of pre-filters and UV-C LEDs provide more people with clean water with a much higher rate compared to the ceramic filters previously used. One advantage that the team at ASEI was excited about was the ability to have decentralized water treatment, as many small towns require clean water, and the use of UV-C LEDs offer off-grid disinfection due to the ability to work on micro or small solar power systems.
"AquiSense Technologies is a proven manufacturer and leader in UV-C manufacturing serving a global market. Their ability to use semiconductor technology to enhance UV water treatment creates many possibilities of delivering safe drinking water to many people in Uganda". – Alicwamu Moses – Engineer & Programs Director at ASEI
ASEI has already begun the process of expanding their water treatment projects to schools and healthcare centers throughout Uganda. Beyond this application, ASEI is looking to create water refill stations for general use, delivering safe drinking water at subsidized costs. They will also extend the UV-C applications locally to food and beverage SMEs in Uganda.
"ASEI is working with AquiSense to integrate the UV-C technology into new solutions that improve people's lives, and quality of living. This is just the beginning of the so many possibilities for ASEI and AquiSense in Uganda and Africa.", Moses added.