The PearlLab Micro is a compact, flow-through or Batch Operation system with interchangeable USB UV-C LEDs and dimming control. It is ideal for laboratory and field research, wavelength effectiveness studies, photopolymerization testing, and fluorescent slides.
The PearlLab Micro™ is 1 of 4 new platforms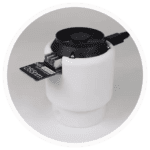 Our patented flow chamber is optimized for homogenous treatment allowing for consistent results across all studies while maintaining a compact and portable design.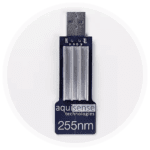 Interchangeable LED Lamps
The PearlLab Micro includes USB-UVinaire® lamp modules with easily interchangeable wavelengths from 255nm, on thermally managed boards.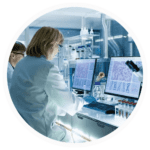 The PearlLab Micro is designed for the researcher's ease and consistency. The system operates with easily interchangeable wavelength lamp modules on USB connected boards, providing an uninterrupted test apparatus and no need to disconnect fittings or hoses.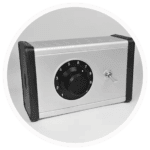 PearlLab Micro provides the researcher with a control box with a shutter switch and dimming control providing 10 different UV intensity settings.
Need more information or want to place an order?
The PearlAqua Deca has been certified by a 3rd party laboratory in accordance with US EPA drinking water guidelines.