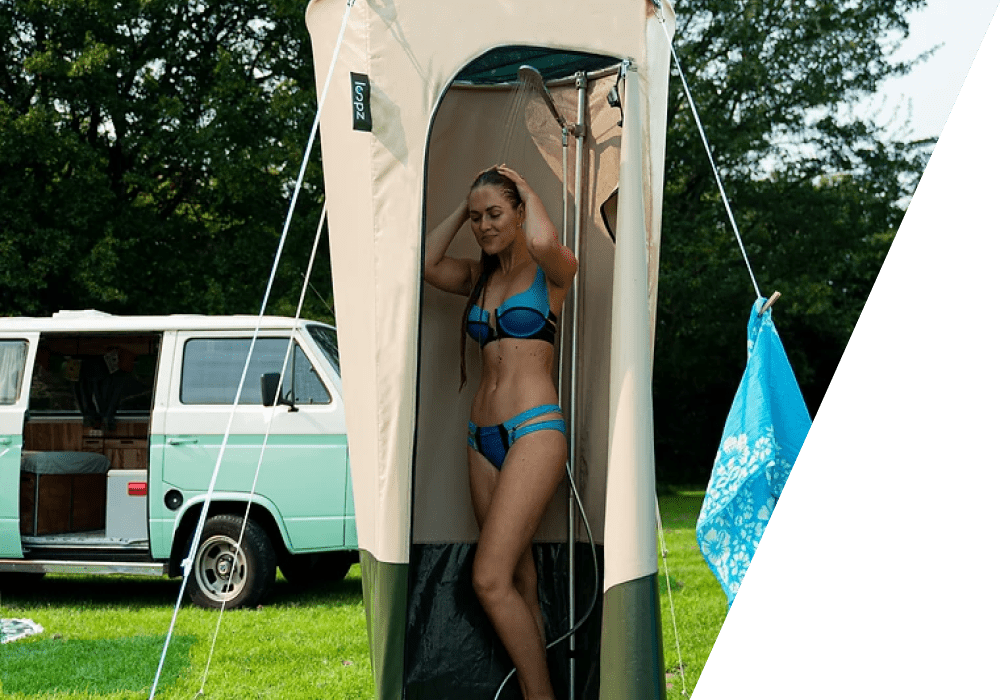 Loopz provides a portable shower with the benefits of long showers with less water use. The Loopz endless shower is a sustainable and durable shower design that reuses water with advanced water treatment. The innovative endless shower recycles water with advanced filtration and a pump.
The company is based in the Netherlands and is part of the Hamwells design and engineering department.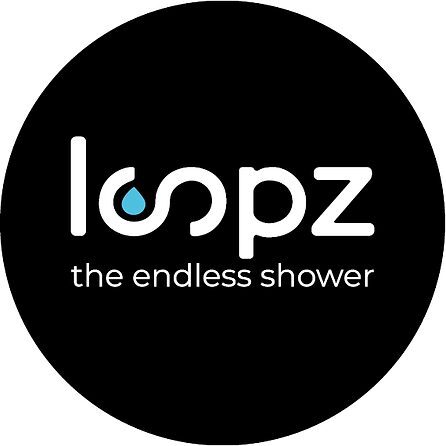 With advanced filtration in place, Loopz was seeking a solution for pathogens in the water reuse solution. The engineering team had high expectations as the disinfection solution had to operate under portable conditions which required durable, low power, and reliable operation. UV disinfection was identified by the Loopz team with the added parameters of being robust, portable, small footprint, and energy efficient.
​Loopz identified UV-C LED technology as a solution for their design parameters for the disinfection module.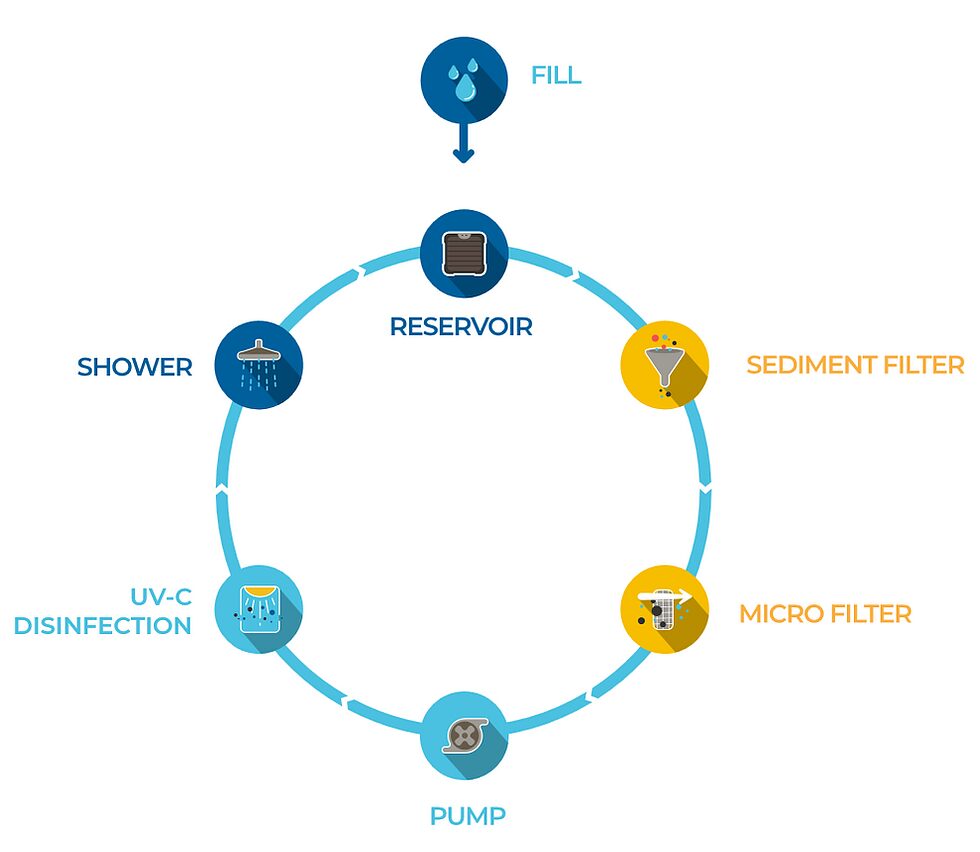 Loopz worked with AquiSense Technologies to select the proper UV-C LED module for their shower product that will provide the proper disinfection needed while still offering low power consumption.
​Together, Loopz and AquiSense selected the PearlAqua Micro™ as the ideal tool for UV disinfection as it provides a compact and sustainable solution.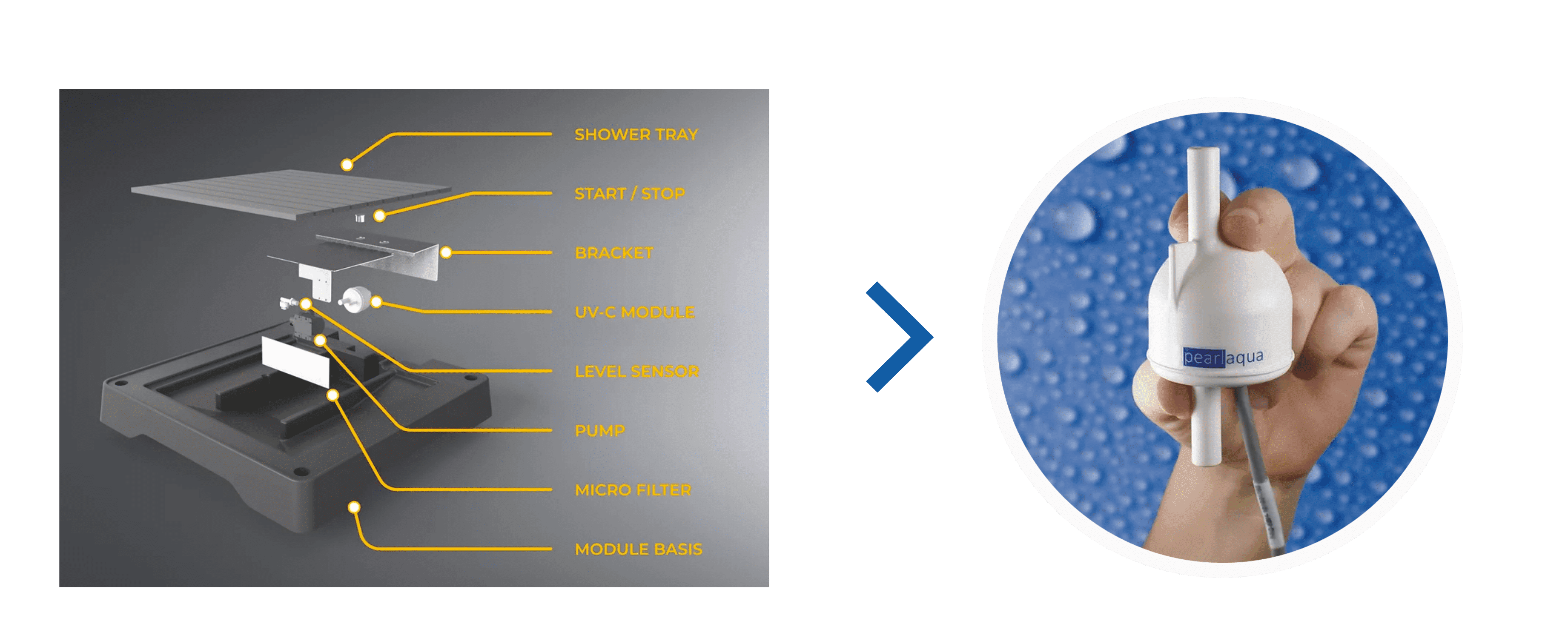 "The integration of UV LEDs on our shower base perfectly fits our goal of offering a sustainable and durable solution to portable showers. The disinfection capabilities of this product help our customers stay safe and healthy."

– Howan Lau – Loopz CEO