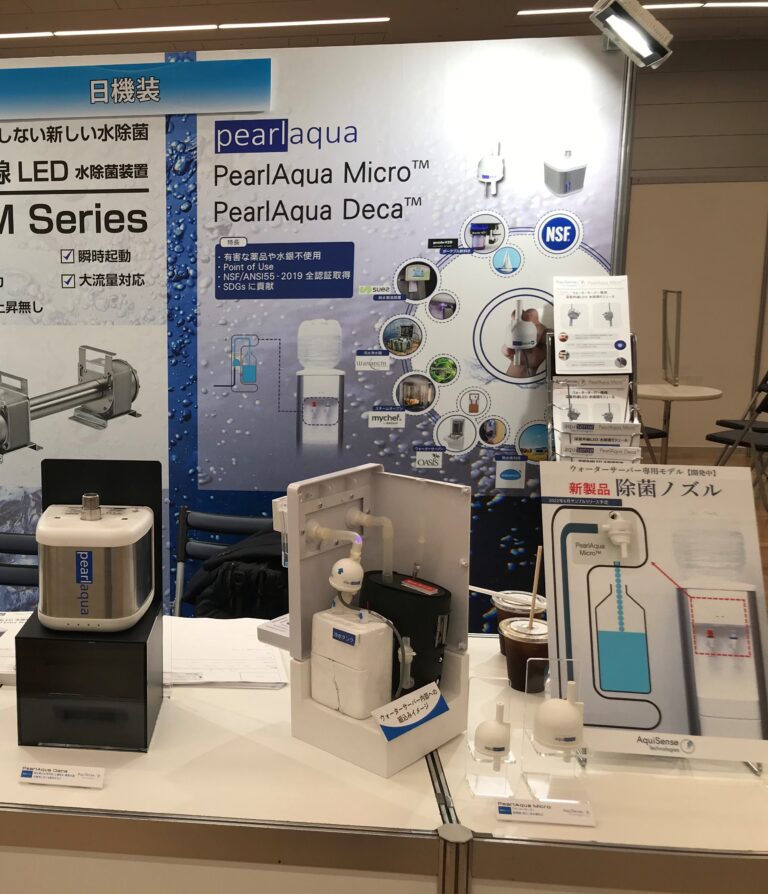 Our UV-C LED technology featured in Japan's Water Association
Our team exhibited at the Water Distribution Industry Exhibition run by the Japan Delivery Water and Server Association. The show is the country's largest water server and dispense related expo, focusing on the latest water technology.
The AquiSense team was busy meeting with other manufacturers as we featured a new product that fits perfectly in the water dispenser industry.
Keep an eye out for more updates!