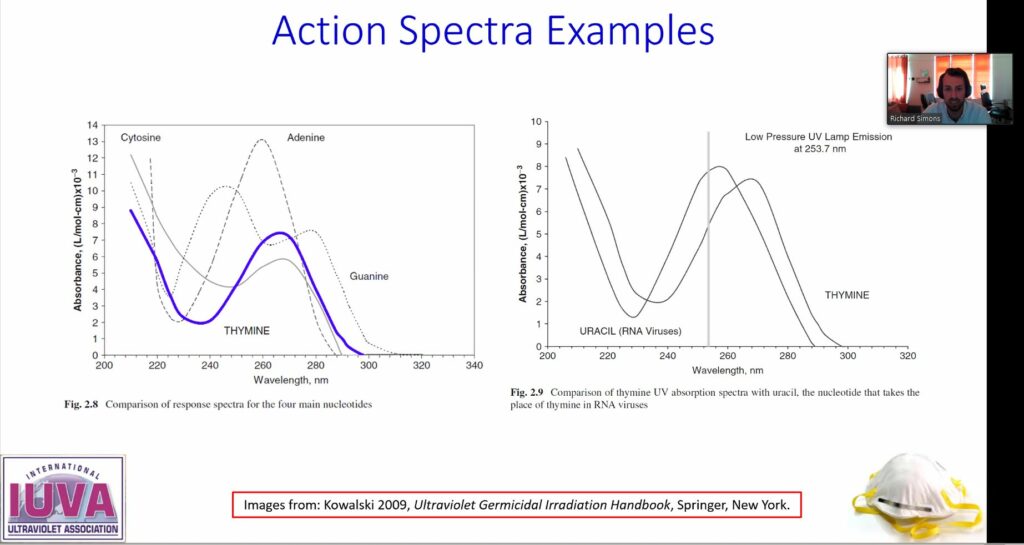 Highlighting our thought-leaders in the UV-C LED market
Our Head of Application Science, Richard Simons PhD. was part of a panel discussion from the International Ultraviolet Association (IUVA) which covered "Expert Perspectives on UV as a Tool for N95 Decontamination Confirmation".
Rich covered several topics during the discussion mostly relating to the use of UV LEDs for surface disinfection and the work he has done on modeling for mask surfaces during the COVID-19 pandemic. Rich's attention to detail stood out during the presentation, as it does throughout his work on all project's with AquiSense and our partners.
You can learn more about our work on this subject and the products that came from this internal research, here.