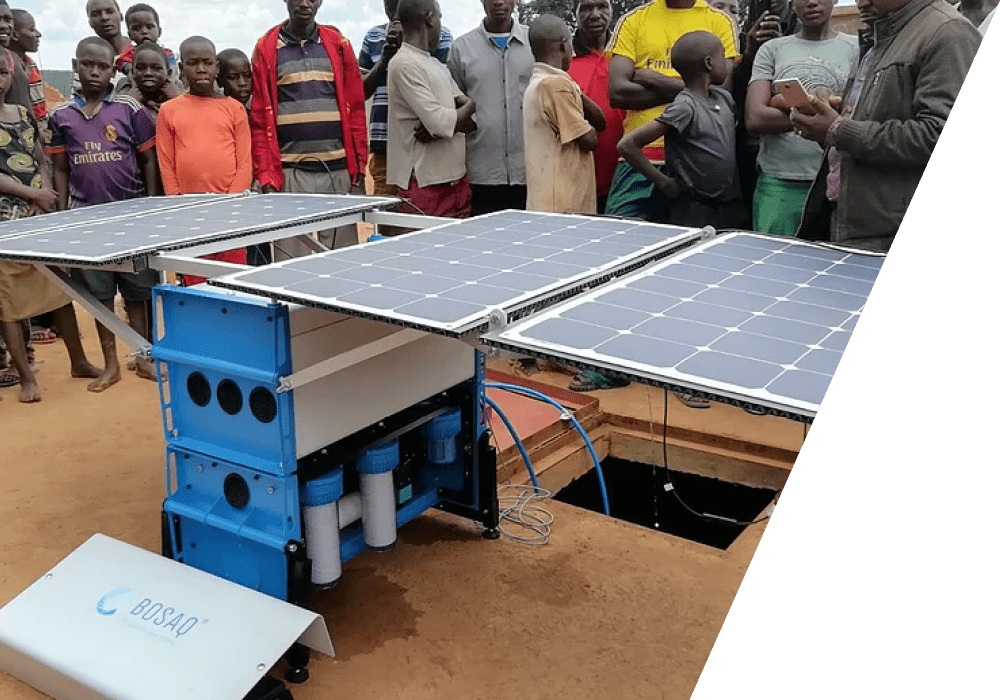 BOSAQ designs and manufactures premium drinking water installations for remote applications. They help tackle the water crisis by providing sustainable self-sufficient drinking water in an ecological and socially friendly manner. 10% of their profits go to a non-profit organization – Water Heroes.
BOSAQ is a multi-faceted watertech company based in Ghent, Belgium focused on providing decentralized, sustainable, and self-sufficient drinking water solutions around the world. BOSAQ products are designed for rural areas, decentralized water supplies, defense, and disaster relief. These self-sustaining water solutions open new opportunities for all off-grid industries.

The BOSAQ team has engineered the SolarAQ, a long-lasting, cost-effective, and durable water treatment system designed to treat any water source including sea, fresh, rain, and brackish water. The design requires a compact size and low power consumption as it is self-sustaining through a solar array. ​​
The SolarAQ requires a UV LED disinfection system that allows for renewable or battery power options and had a compact footprint to enable the system to be portable. The SolarAQ is equipped with robust membrane technology along with the cutting-edge AquiSense PearlAqua Micro™. A UV-C LED solution was chosen due to its
potential to be driven from a renewable/battery voltage source
compact footprint
lightweight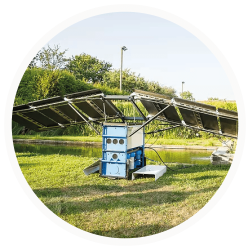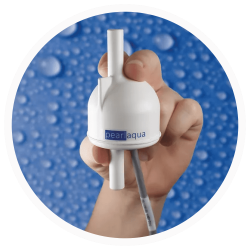 BOSAQ offers a unique solution to off-grid water treatment and has been recognized in the Belgian start-up culture accordingly. The Skoll Centre for Social Entrepreneurship selected BOSAQ as the 'Best Belgian Social Entrepreneurs'. BOSAQ was also selected as a winner of the Belfius Smart Awards where they were recognized for their innovative solution for world challenges. BOSAQ plans to introduce developing communities to this technology starting in Africa and later expanding to Asia and South America.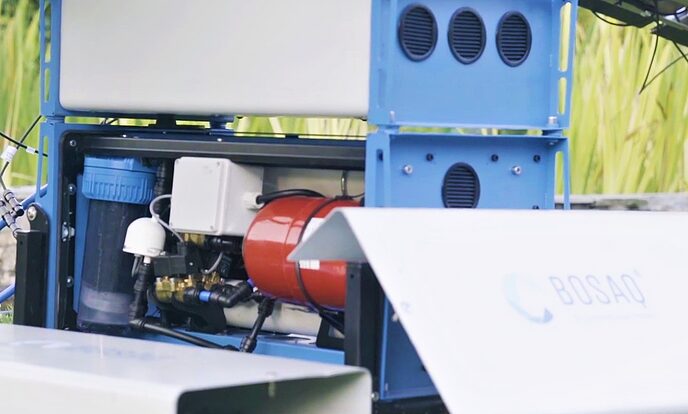 "UV-C LED technology provides a final measure of treatment in the SolarAQ. The PearlAqua Micro offers unique benefits unavailable with conventional solutions."
– Jacob Bossaer
Founder & CEO
BOSAQ