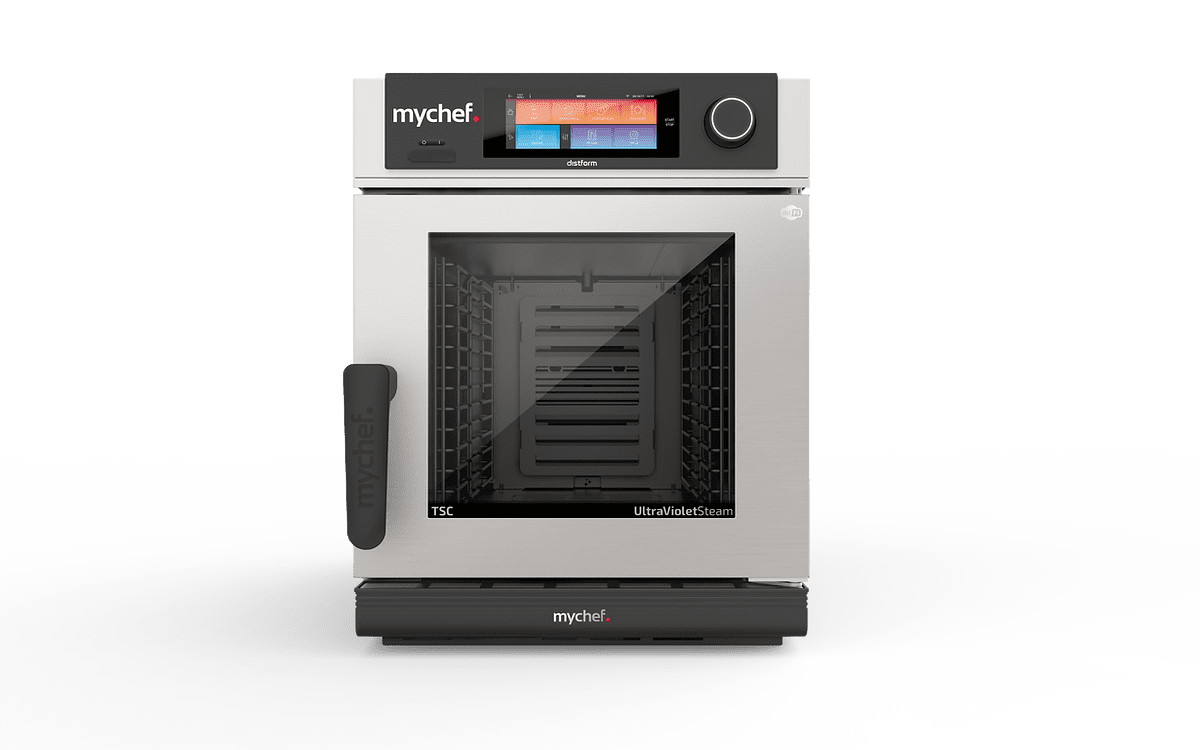 Distform S.L. is a leading-edge technology innovator in the gastronomy sector that offers advanced cooking equipment for professional chefs. It is renowned for manufacturing high-quality products and for its outstanding service and professionalism.
Since 1991 Distform has manufactured solutions for kitchen professionals in the hospitality industry.
Headquartered in Spain, Distform reaches all major regions of the world.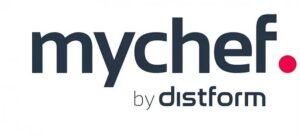 Mychef ovens combine dry heat and steam to offer advanced cooking options to professionals; these ovens are endorsed by renowned chefs. Ensuring accurate controlled climates including humidity is pivotal to the function of a combi oven.
For low temperature or overnight cooking, it's necessary to create steam at low temperature (~ 70ºC) for a long period of time (8 hours +). During this time, pathogens can replicate in contaminated steam and affect the quality and safety of the food. Higher temperature steam would kill pathogens in the water but would impact the quality and taste of the food.
Distform required an easy-to-implement, compact, and reliable UV system to be integrated into their ovens. After extensive testing during the evaluation stage, the PearlAqua Micro™ was chosen to enable mychef's patented UltraVioletSteam feature that was included in its new generation of ovens. A UV-C LED solution from AquiSense was chosen due to its compact size, low power consumption, and due to its proven efficacy in eliminating foodborne pathogens during the testing stages.
Add Your Heading Text Here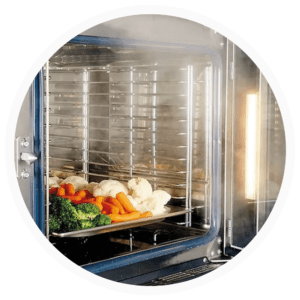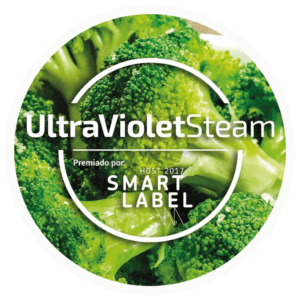 The use of AquiSense's PearlAqua Micro provides enhanced food safety and quality without adding hazardous materials to the process. Sustainability is also enhanced because the UV disinfection system only switches on when steam is needed, offering savings in power consumption.
Distform SL has received many prestigious design awards as a result of the introduction of the new oven line. It's innovative and patented UltraVioletSteam feature enabled by AquiSense has contributed to winning these awards.
"Our homes provide a new method for people to live in a sustainable way. The UV LED technology provided by AquiSense provides our customers with safe and clean water so they can focus on enjoying their surroundings and not what their drinking."
​
– Tomas Zacek, CEO at Ecocapsule