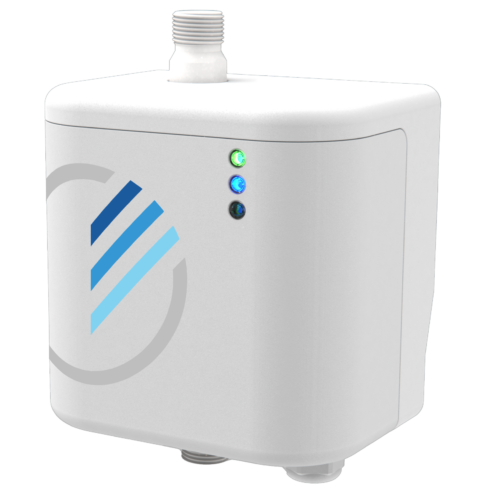 AquiSense Launches the PearlAqua Deca 30C
AquiSense Technologies, a leading provider of UV-C LED water disinfection systems, has announced the release of its latest product, the PearlAqua Deca 30C. This innovative system is the perfect addition to the PearlAqua family. It offers effective treatment for larger point-of-use applications and for smaller point-of-entry applications. With a compact design and easy-to-install features, 30C is suitable for commercial and industrial water treatment, food and beverage processing, and residential use. It's perfect for showers, soda machines, RVs, boats, and tiny homes.
"We're thrilled to introduce the latest PearlAqua product to the market," said Oliver Lawal, AquiSense's President and CEO. "This not only fills a gap in our lower flow rate product range, but more importantly demonstrates our next generation PearlAqua design platform. We're using a newer generation of UV-C LED device, more advanced electronics, integrated UV Intensity Sensor and increased assembly automation. We listened to customer feedback and delivered by far the highest performing UV LED system per unit cost. More to come!"
The PearlAqua Deca 30C uses advanced UV-C LED technology to provide over 99.99% pathogen reduction at 4 gpm (15 lpm). Housed in a small footprint case, it features either automatic on/off switching, or external triggering. Alarm outputs are configurable in addition to dynamic power control which reduces overall energy consumption and extends lamp replacement intervals.