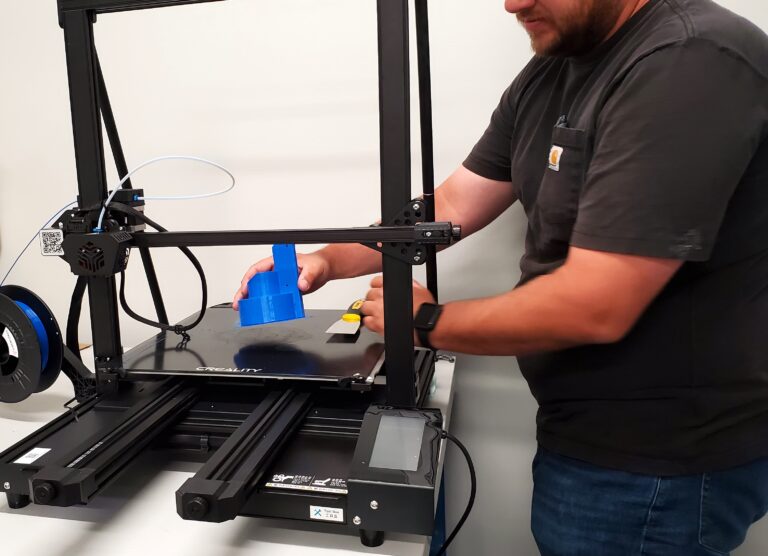 Improvements in our manufacturing with new 3D printer.
Our team is excited to have a new tool to help with our customization needs! Chris Kaeser, our Manufacturing Engineer, set up, operates, and designs the files for our new 3D printer which allows us to quickly produce custom items to assist with production, rapid prototyping, and testing rigs. In general, the 3D printer allows our team to more effectively serve our customers.
While Chris is the primary engineer support for the new tool, our entire team is supported by its capabilities – including R&D, Sales, and Marketing.