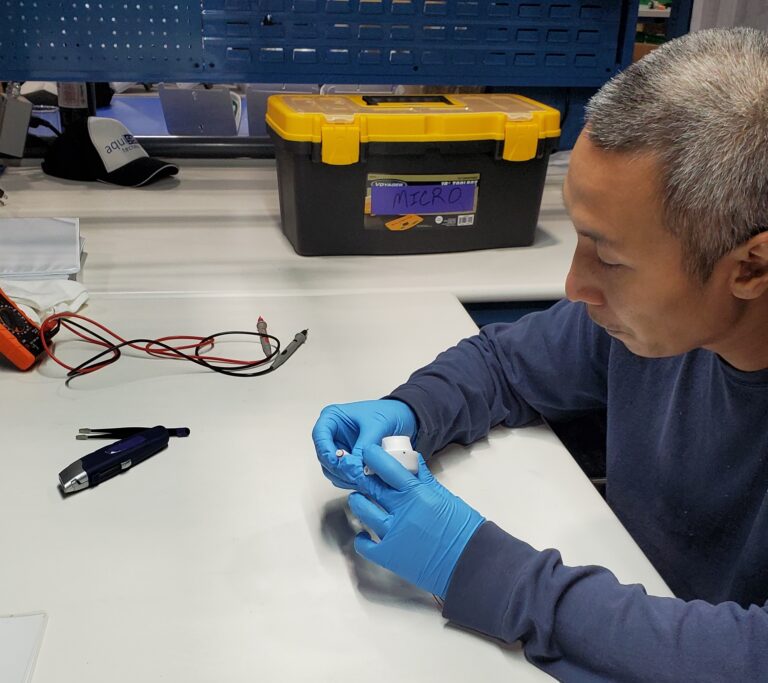 Our team is developing the smallest UV disinfection system to date
With assistance from our R&D team, our engineers and our production team, we are building prototypes for our smallest UV-C LED system yet! This system is designed to be integrated into a system as a point-of-dispense disinfection unit and comes from a demand from our customers to provide a simplistic design for this application. 
Our Production Supervisor, Daniel Chao, got some hands-on experience with the new design and is excited to be part of the process of our latest design. Daniel has overseen the production of new products and design improvements over the years with AquiSense.
Keep an eye out for more news on this coming product!