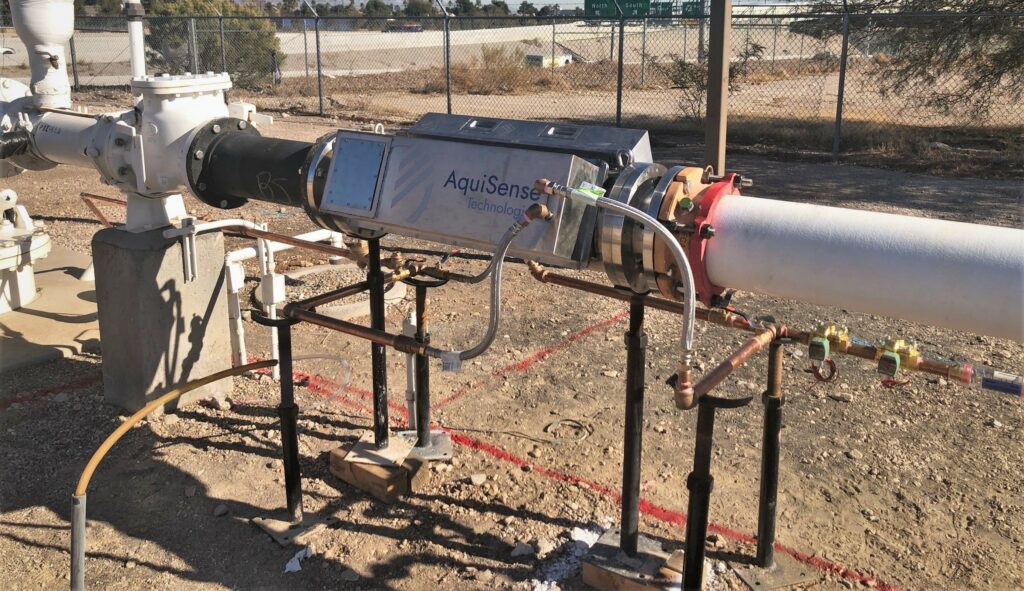 First UV-C LED Municipal Water Treatment System Installed in North America
UV LED disinfection technology continues to expand into new markets, with higher flows and more robust systems.
AquiSense Technologies, the world leader in ultraviolet (UV) LED water disinfection systems, is happy to announce it has developed the PearlAqua Tera™, the first North American UV LED disinfection system designed for municipal and industrial markets. The first installation of the Tera is at the Las Vegas Valley Water District, which is well known for innovative solutions for water treatment. The installation began Q1 2022 with more orders to follow from a variety of municipalities and industrial leaders.
The PearlAqua Tera offers operational benefits specific to LEDs, including robust design, mercury free, and low cost of ownership. This product provides chemical-free disinfection in a small, self-contained unit. The PearlAqua Tera features automatic on/off switching in addition to advanced thermal management. The PearlAqua Tera offers municipal and industrial level disinfection with flowrates up-to 6 MGD (22,712 m3/D).
"The AquiSense team always goes beyond my very high expectations and this project is no exception," said Oliver Lawal, CEO at AquiSense Technologies. "This product launch symbolizes the last bastion of maturation for UV LED technology. This product launch paired with our PearlAqua Deca provides the market with competitive alternatives to traditional water treatment technologies," concluded Lawal.
To learn more about the PearlAqua Product Platforms or other UV LED technology, you can contact AquiSense at: info@aquisense.com